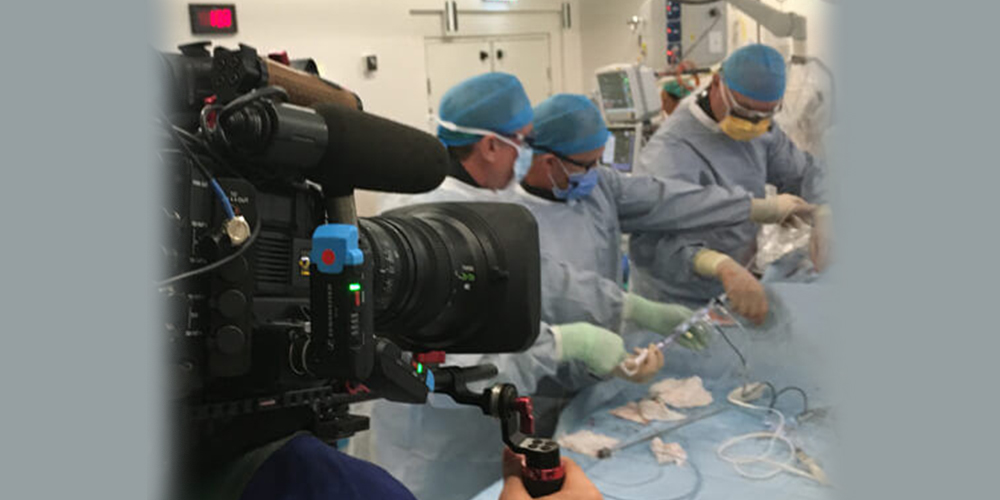 Video & Animation Production for Healthcare
Educate, engage, and inspire your audience. Using video production, Practice Marketing Films strives to make a difference in the health and medical sector. We create engaging, educational, and inspirational videos and animations with our team of experts.
From start to finish, we offer full video content services, including a free content audit and video strategy as part of our commitment to helping you achieve your goals. Whether you're looking to raise awareness, educate the public, or promote your products or services, we are here to help. Let's work together to create videos that matter in the health and medical sector.
You have come to the right place if you are looking to outsource your healthcare video production requirement. There is no doubt that users now crave videos and you need to step up your video content game. However, you and your team are occupied and can't devote much time to making videos. Thus, you decide to look for a trustworthy partner who can make videos for you. Nevertheless, finding a vendor that can handle both technicalities and creativity is the challenge. Practice Marketing has compiled a list of top healthcare and medical video production companies that are doing a great job in this area.
We specialize in creating medical video content. We offer a wide range of video content, such as information films, promotional films, training films, lectures, and event videos. Regardless of your video content requirements, we specialize in creating it.
Health Animation
Patients and medical professionals benefit greatly from animation that conveys complex information. The platform can be customized to a very specific level, and can be amended as needed to meet any platform requirements.
Medical Training
A medical training film can be tailor-made to a very fine level, and it can be cast and scripted to meet the needs of any project. In addition to providing high-end medical training video productions, we are a full-service production company.
Patient Case Studies
You can use patient case studies to provide your users with both health information and empathy. Medical or health information can be brought to life through the human experience of others when dealing with sensitive subject matters.
Health Information
The combination of video and animation can make complex information digestible and resonate with audiences in an easy-to-understand manner. In line with the regulations of the industry, we have experience designing films and animations.
Health Communication Films
Video can be used to great effect to communicate with both your internal and external stakeholders and partners. It helps to put a real face and personality on your organization.
Promotional Video For Health Facilities
Using video to promote health and medical facilities will add trust and credibility to your organization's marketing. It also has the effect of allaying the fear of patients and their carers so when they come in for treatment they are more at ease. It can also help put a face on your organization by allowing the audience to see the team they will be supported by.
The benefits of using video in healthcare marketing include:
Increased engagement –Videos are more engaging than text or still images, and can help capture and retain the attention of potential patients.
Better communication –Videos allow healthcare providers to communicate complex information in an easily understandable format.
Improved patient experience –Videos can help build trust and improve the patient experience by providing information and education on treatments, procedures, and services.
Increased website traffic –Adding videos to a healthcare provider's website can help increase traffic and improve search engine optimization (SEO).
Increased conversions –Videos can help convert website visitors into patients by providing them with the information they need to make informed decisions about their healthcare.
Cost-effective –Compared to traditional advertising methods, video production and distribution can be a cost-effective way to reach a large audience.
Measurable impact –The use of video in healthcare marketing allows for tracking and measurement of the impact of marketing campaigns, helping healthcare providers make informed decisions about their marketing efforts.